Survivorship Bias
From FreeThoughtPedia
(Difference between revisions)
---
Latest revision as of 14:06, 16 May 2017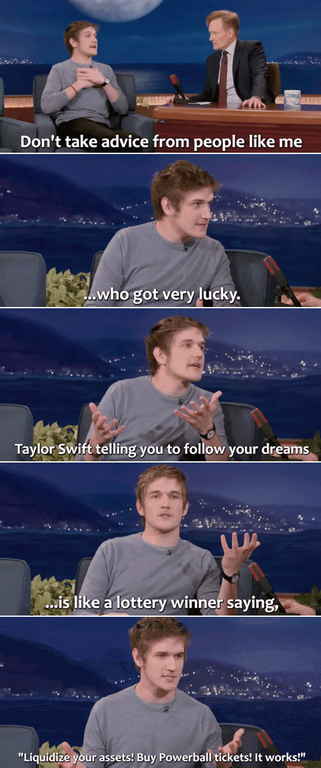 Survivorship bias or survival bias is the logical error of concentrating on the people or things that made it past some selection process and overlooking those that did not, typically because of their lack of visibility. This can lead to false conclusions in several different ways. It is a form of selection bias. Survivorship bias can lead to overly optimistic beliefs because failures are ignored, such as when companies that no longer exist are excluded from analyses of financial performance. It can also lead to the false belief that the successes in a group have some special property, rather than just coincidence (correlation proves causation). For example, if three of the five students with the best college grades went to the same high school, that can lead one to believe that the high school must offer an excellent education. This could be true, but the question cannot be answered without looking at the grades of all the other students from that high school, not just the ones who "survived" the top-five selection process.
This site costs a lot of money in bandwidth and resources. We are glad to bring it to you free, but would you consider helping support our site by making a donation? Any amount would go a long way towards helping us continue to provide this useful service to the community.

Click on the Paypal button below to donate. Your support is most appreciated!